An update on all current Town of Oyen projects is coming soon! Stay tuned!


Town administration is working on a multi-faceted project entitled 'Building a Community Development Strategy for Oyen' with Natalie Gibson of InnoVisions & Associates. InnoVisions is a consulting firm that specializes in helping rural communities with community and economic development.
The Town hosted the first of a series of 'community café' discussions on November 22, 2022. These café events are an opportunity for residents, business owners, rural citizens, student families, seniors, etc. to share ideas on what opportunities the Town can pursue that will provide long-term prosperity for residents and businesses alike.
If you missed Session #1, please add your voice to the strategy by completing the survey. Click THIS LINK or scan the QR code below.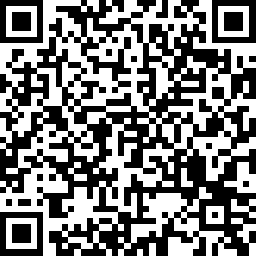 Session #2 is set for January 19, 2023 from 7:00-9:00pm, and we need your input! Mark your calendars to attend so we can plan for the future, together!
Stay up to date with the process right here on this page, or on the Town of Oyen Facebook Page.
"Our town needs a coordinated plan that helps our businesses to thrive and grow as a key part of a vibrant community" says Mayor Jones. "Our community depends on the success of our businesses to ensure a good quality of life for the residents. It is incumbent upon us to do what we can to foster their success."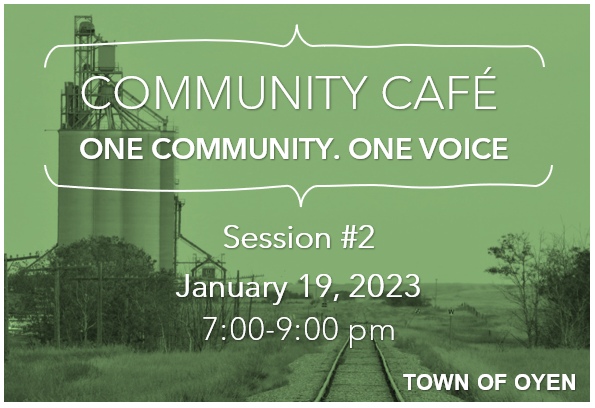 "At the end of this project, we will have some clear strategies and plans on where we are going, how we are going to get there and who's going to do what to ensure a dynamic business community" says Debbie Ross , Town CAO.
The Oyen Railyard project has been developing over the past several years. The Canadian National Railway (CNR) has certified the Oyen Railyard "rail ready" (click here to view CNs document). This certification adds Economic Benefit to the Town of Oyen and area as it is now a desirable placement for industries to build/expand.

For more information, view the following documents or contact Doug Jones.

06/12/2020 - Notice of Annexation